Growing up in San Francisco's Sunset District, it became apparent at an early age that Isa had a deep passion for films, never missing the annual rerun of the
Wizard of Oz
on his parents' black and white TV set, or being mesmerized by a re-release of Disney's
Pinocchio
in the theaters. He spent his childhood building Aurora models like the
Creature from the Black Lagoon
, and taking pictures on his second hand camera he bought at the Treasure Trove around the corner from his home. As a teenager, he sold his first photo of a hang glider taken on the windswept headlands of the Pacific to Hallmark, to be turned into a poster.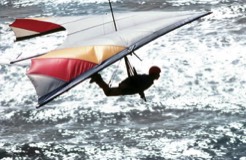 His college years found him diverted by a dose of parental practicality when he took their advice to study business at San Francisco State University, graduating with a Bachelor of Science in Marketing and a Master of Business Administration. But even in the midst of budding accountants and advertising executives, he found a few creative outlets such as directing commercials for his advertising classes.

Nevertheless, he found the business world too limiting as a creative outlet. And a year after graduating, he left a corporate career on a whim and enrolled in an acting class with renowned acting coach, Jean Shelton. One evening later, he knew he had found home. He put his business resume in the shredder and his MBA certificate in storage and embarked on a new career as an actor, director and writer. Ms. Shelton recognized his talent not only as an actor but as a director and invited him to assist her in directing projects and eventually hired him to direct her students in plays. Over the years, he has directed hundreds of actors in various plays and showcases.

Nine months after setting foot in his first acting class, he got a random call to audition for an original play about the Palestinian-Israeli conflict. Despite never having auditioned before, he prepared a monologue, headshot and blank acting resume and gave it a shot. To his surprise, he got the job as both an actor and a member of the writing team.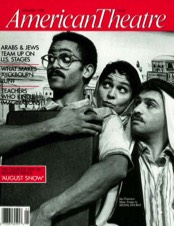 The company was the world famous, Tony Award winning, SF Mime Troupe (the word "Mime" in this case means "storytelling with words and songs" — not the silent "mime" made famous by Marcel Marceau). The ground-breaking play opened to a record 4,000 people in San Francisco's Delores Park, toured the U.S. and abroad for two years and won the prestigious OBIE-Award for its New York run. His new career had officially started.

What followed was a burst of creativity. He did another iconic play with the Troupe as both writer and actor, and several other productions throughout the San Francisco Bay Area.

Upon hearing of legendary acting teacher/director Milton Katselas, he decided to make his way to Los Angeles to study under him, where he remained for well over a decade. Katselas took a special interest in Isa mentoring him as both a director and actor, even asking him to teach acting at his school. Over the years, Katselas allowed Isa into the delicate sanctuary of his private directing rehearsals, where Isa got to witness, first-hand, the process of pulling out spectacular and personal performances, as well as watching him choreograph the actors to bring the stories into kinetic life. Those sessions were invaluable to Isa as a director and actor, as were the two occasions when Katselas directed him in the original plays,
Visions and Lovers
and
Gibran
.
In recent years, Isa changed his focus from the stage to the screen, screenwriting and directing, while teaching acting in his spare time. His feature script,
America
, is being produced by Academy Award winning producer, Mark Johnson, maker of such films as
The Notebook
and
Rainman
, and the iconic TV show
Breaking Bad
.



An acting student asks Isa about quitting the business.